A Road on the Battlefield, Westhoek
Frank Hurley took several pictures of the Westhoek ridge area which was part of the Flanders Offensive.  Major battle was fought here and the Germans endured relentless shelling by the Allies.  Tired solders are seen marching along a Westhoek road.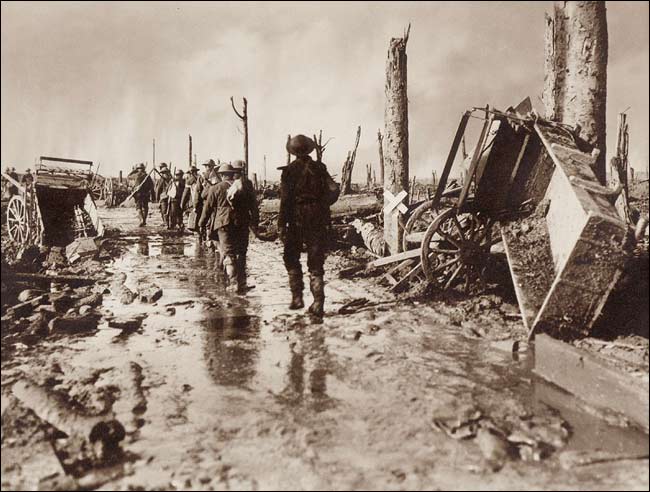 No tags for this post.