A Windy Outpost on Westhoek Ridge
Two soldiers are huddled in a makeshift shelter on Westhoek Ridge.  The ridge was captured by the British in 1917 in the early days of the Flanders Offensive.  Eventually, this  area was a staging ground for an attack heading eastwards to Polygon Wood.  During the course of 10 days, three thousand guns and 4,250,000 shells were poured on the Germans.  It was said that the sound of explosions could be heard 190 km away in London.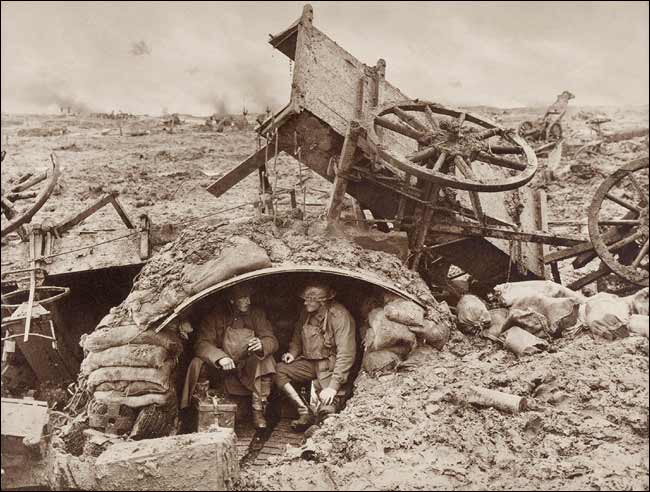 No tags for this post.