Laying A Duckboard Track
The terrain in the Front was not only dirty, muddy and messy, it was often unstable, marshy and uneven which made movement even more difficult.  Duckboard tracks were used extensively during the First World War.  They were wooden tracks hastily put together along the grounds of trenches at the Western Front.  Because the terrain was often wet and muddy, duckboard helped keep soldiers [feet] try and avoid nasty diseases like Trench Foot, and allowed soldiers to move quickly through the trenches.  There are reports of soldier casualties falling off the duckboard track and into the mud head-first.  If they were carrying heavy equipment, they would literally drown/suffocate in the heavy mud.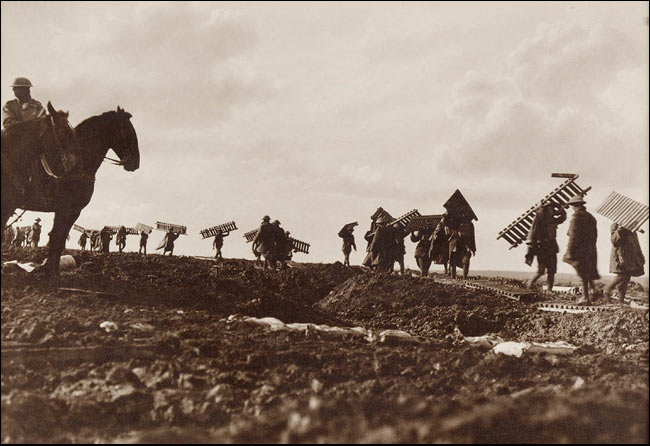 No tags for this post.