Looking Out From the Entrance of a Captured Pill-Box on to the Shell Ravaged Battlefield
Yet another "combined negatives" trademark photograph of Australian serviceman and photographer Frank Hurley.  The solder is not really looking out on the battlefield from the Pill-Box (ie. reinforced guard post).  There are several image negatives combined on top of one another to create this scene out of several actual photographed events.  While it may be inauthentic and controversial, the image in its artistry at least highlights the horror of war.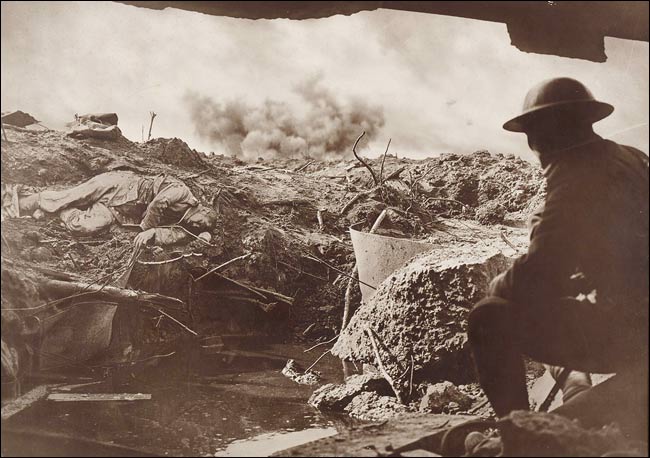 No tags for this post.