Reminiscenses of Home – Aussies chaff-making in Flanders
More ANZAC soldiers are captured here chaff-making.  Chaff is the inedible husks left after the kernal and wheat fruit are removed.  Chaff is often added to horse feed which is what you see pictured.  Basically it's harmless for the horses (nutritionally useless) but makes the horse feed last longer.  You could almost call it equine rationing.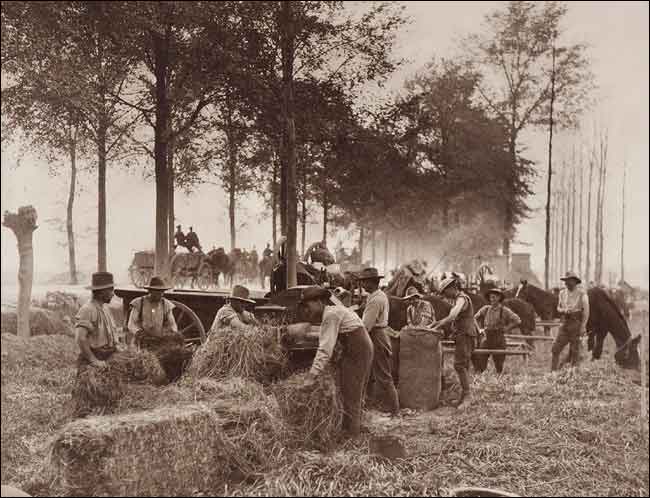 No tags for this post.