The Day Before The Battle – Men and Material
Whenever the lines in the Front advance forward, the troops must move quickly.  Supplying, resupplying, and deploying gear and material to fortify territory was the objective in offering the best hope of advancing position and maintaining it.  Frank Hurley took this picture of troops the day before battle next to the material that they will be bringing forward.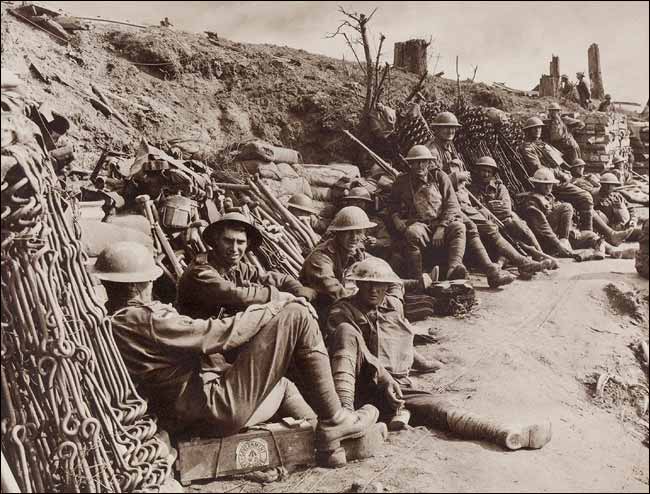 No tags for this post.