The ruins of the Cloth Hall, the Cathedral and Bishop's Palace, Ypres
When we use the term war zone in a modern context, it still pales in comparison to the war zone known as Ypres.  The city and salient were literally levelled to the ground.  The remaining ruins look like relics of a lost civilization.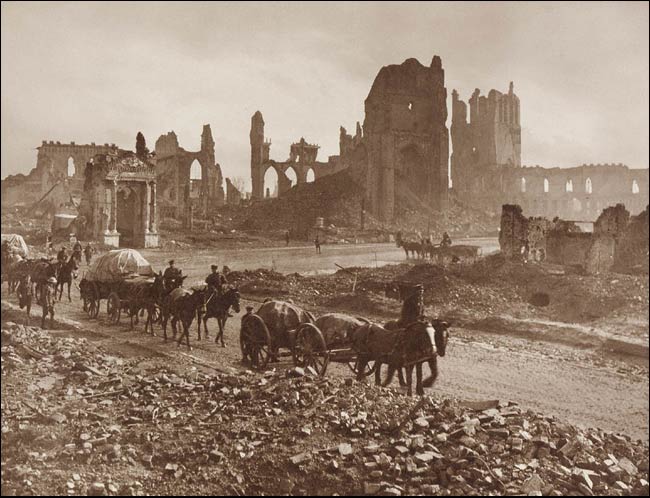 No tags for this post.