Conducting a Battle in a Shell Proof Dugout
Frank Hurley (1885-1961) took amazing close up photographs of soldiers at work.  In this era, photographs of human subjects more often capture awkward expressionless posing.  But here, we see commanding officers in a dugout in a moment where they are planning their next move.  If you look to the table, you'll see plates, fine glasses, wine, and maps tacked on the wall above.  This is a planning/strategy session caught in the 'moment'.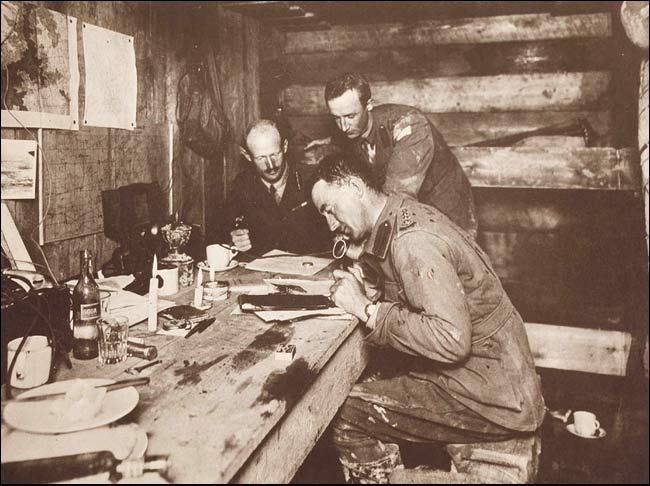 No tags for this post.