The Shell-Shattered Area of Chateau Wood Flanders
Another iconic image captured by Frank Hurley (1885-1961) photographer.  This is an eerie and revealing moment caught on film.  First, there, the utter desolation all around and in the horizon as well.  This area used to be a dense forest only the long pillars of the ruins of trees remains.  The landscape is pock-marked, smokey and foggy from weather and shells.  Of the five soldiers walking along the duckboard track, one stops and poses aware that his photograph is being taken.  He is framed by the living hell around him.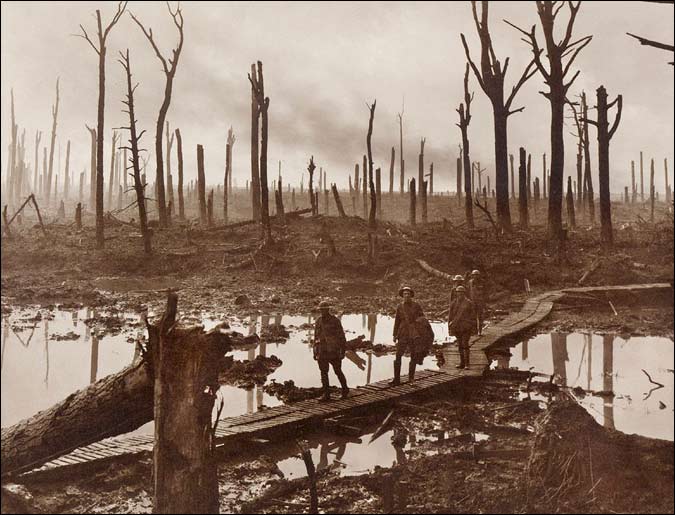 No tags for this post.